At Dita Racing, our mission for BootMod3 Tuning is to educate and equipped all car owners on knowledge of BootMod3. It is a better way to empower car owners to have the full control of their car performance. Hence, we are very willing to teach and provide training to you in order to master your own tuning. You can customise BootMod3 to your own personal preference on functions, performance and acoustic level.
Want your car to pop louder or longer? Want GTS tune for your BMW ///M machine? Remove the top speed limiter? Now you can do all these on your own at home after going through a comprehensive training with our in-house tuning specialist!
Hence, all BootMod3 tuning package comes with FREE ENET Cable (Ethernet to OBD) and 1 hour training on how you can tune your car to your own preference. For extra RM250.00, the package also come with a FREE unlimited remapping option from Stage 1 , 2 and so on. So hurry up and sign up with us for the best BootMod3 deal in Malaysia.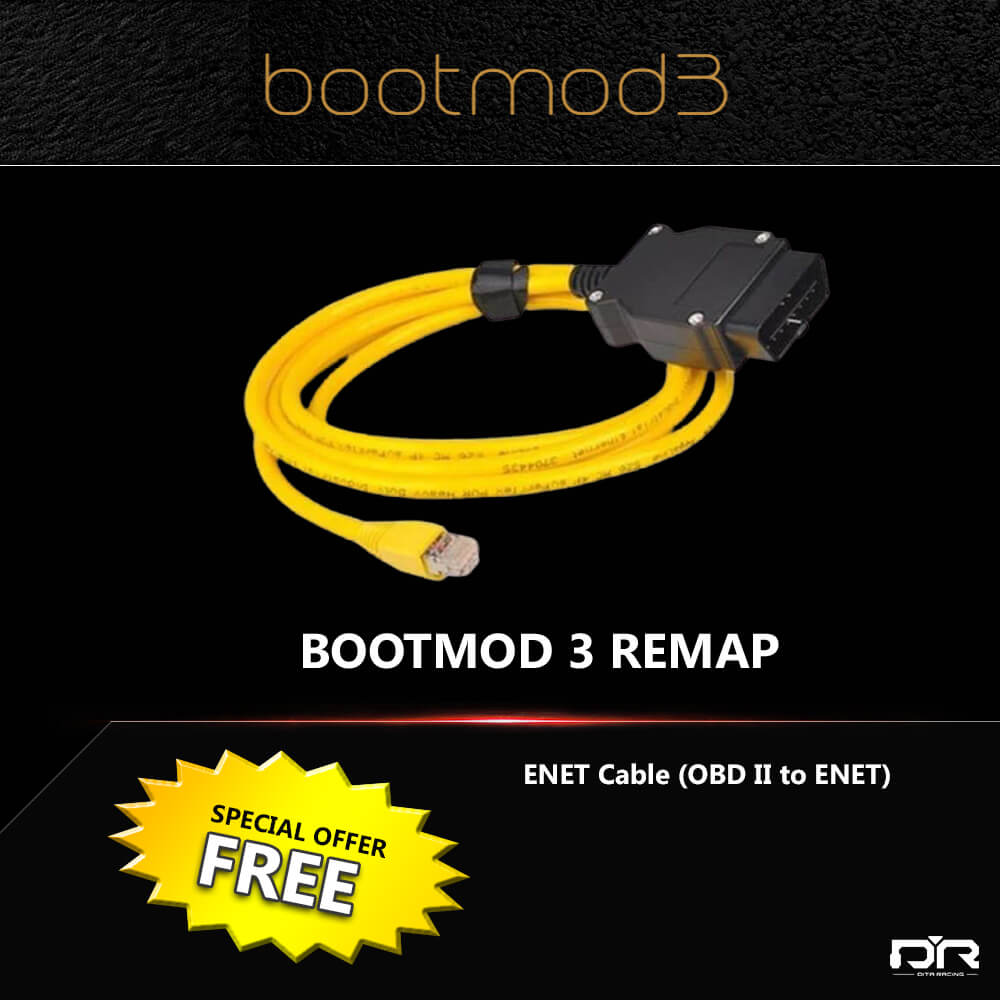 BOOTMOD3 –
ENET CABLE (OBD II TO ENET)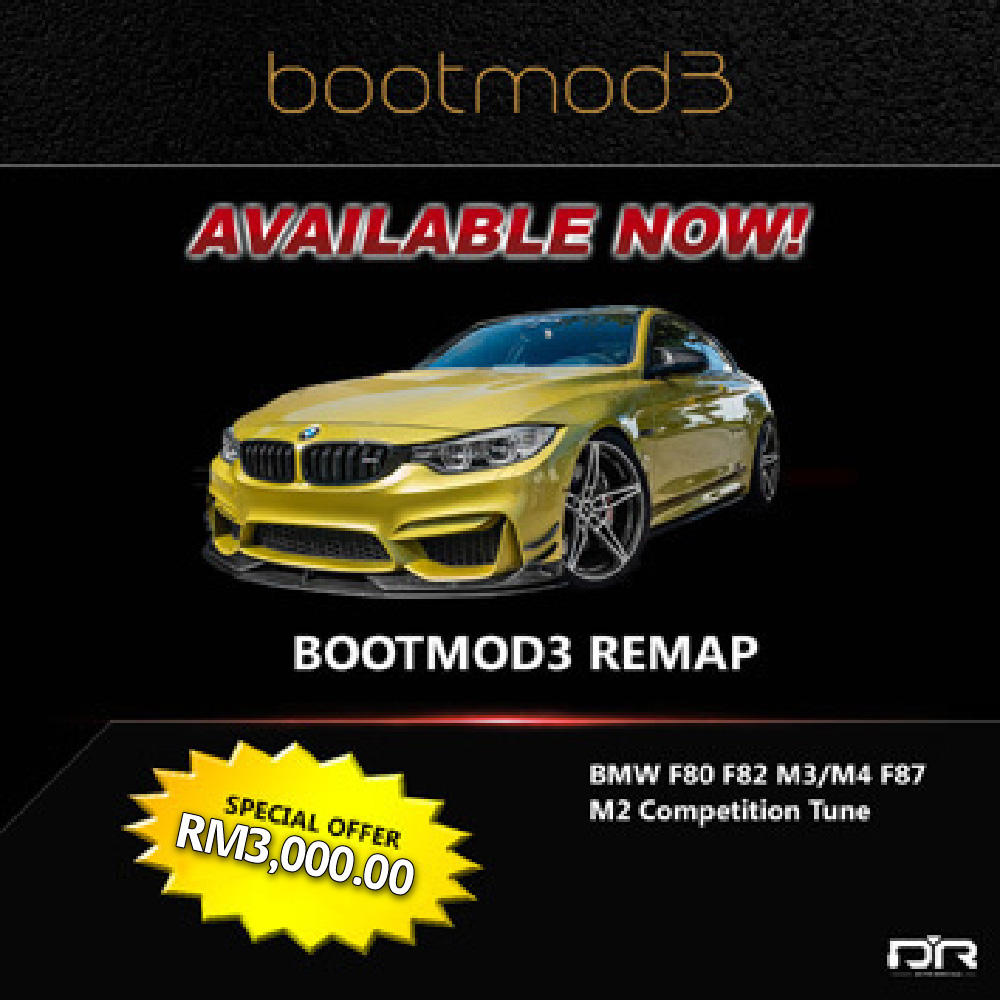 BOOTMOD3 S55 –
BMW F80 F82 M3 M4 F87 M2 COMPETITION TUNE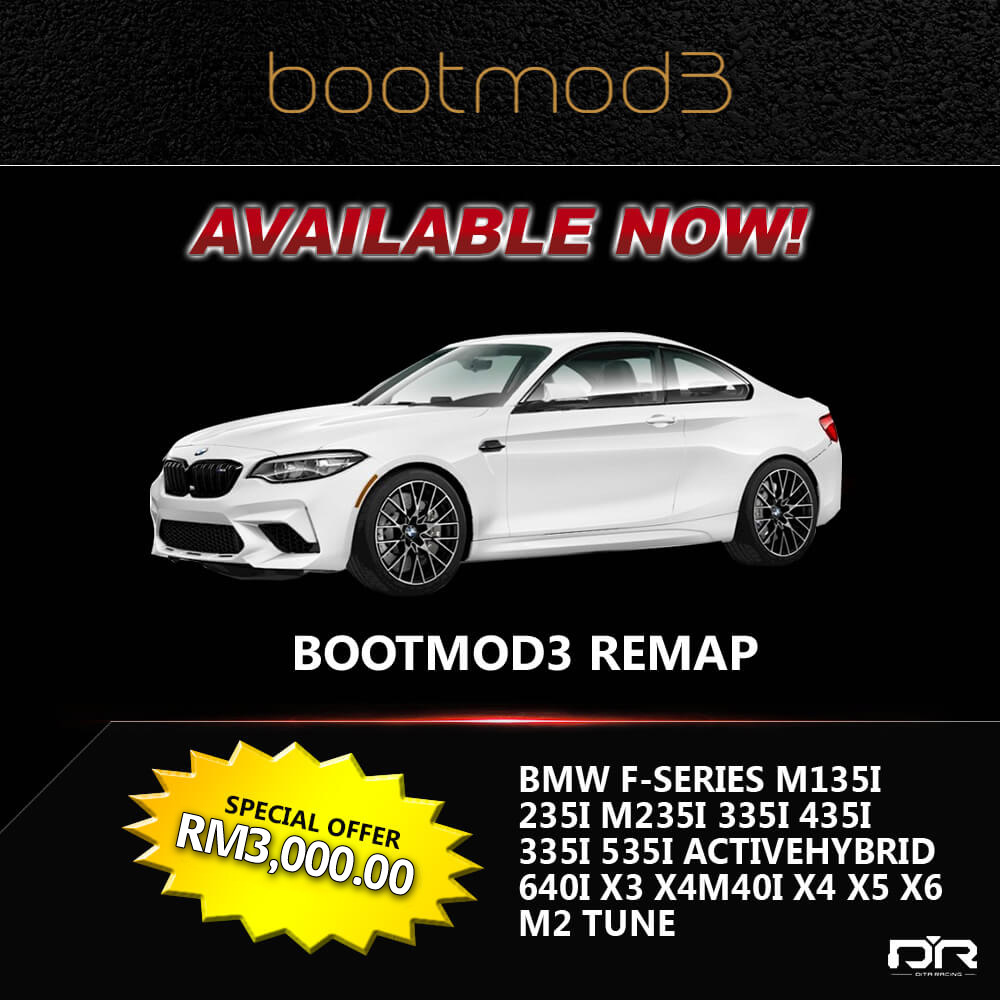 BOOTMOD3 N55 –
BMW F-SERIES M135I 235I M235I 335I 435I 335I 535I ACTIVEHYBRID 640I X3 X4M40I X4 X5 X6 M2 TUNE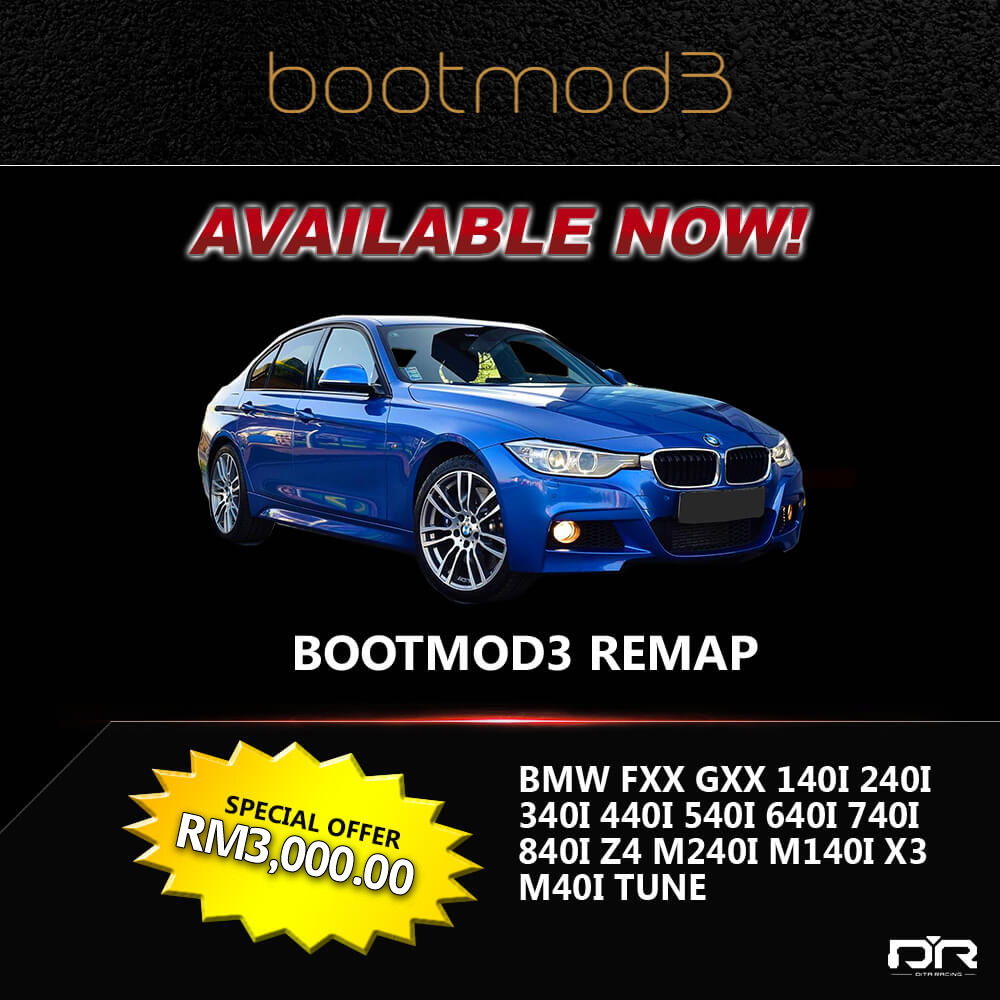 BOOTMOD3 B58 -
BMW FXX GXX 140I 240I 340I 440I 540I 640I 740I 840I Z4 M240I M140I X3 M40I TUNE
BOOTMOD3 S58 -
BMW F97 F98 X3M X4M COMPETITION TUNE
BOOTMOD3 B48 B46 -
BMW FXX GXX 120I 125I 220I 225I 320I 330I 330E 420I 430I 520I 530I X3 X4 20I 30I TUNE
BOOTMOD3 N20 N26 -
BMW F10 F20 F21 F22 F30 F32 125I 220I 228I 320I 328I 420I 428I 520I 528I TUNE
BOOTMOD3 S63TU -
BMW F10 F12 F13 F85 F86 M5 M6 X5M X6M TUNE
BOOTMOD3 N63TU -
BMW F10 F12 F15 F16 550I 650I 750I X5 X6 50I TUNE
BOOTMOD3 A90 A91 -
TOYOTA SUPRA TUNE
BOOTMOD3 S63TU4 -
BMW F90 M5 TUNE
BOOTMOD3 N13 -
BMW F20 F22 F23 F30 114I 116I 118I 316I 320I TUNE
BootMod3 tuning provides the exciting features below:
Map Customization through Map Editor
Top speed limiter removal
Higher rev limiter
Exhaust burble (GTS, custom, aggressive mode), switchable with the steering wheel controls in efficient vs. sport mode
GTS Startup Roar
GTS DCT Transmission flash
Re-calibrated Sport Gauges on iDrive
Cold start cat heat cycle and cat efficiency check removed (for off-road use)
Maps for upgraded turbos
E85/blend, race gas and meth injection tuning
Custom Throttle mapping
Interested to sign your car up as Project Car?
Contact us for more info: