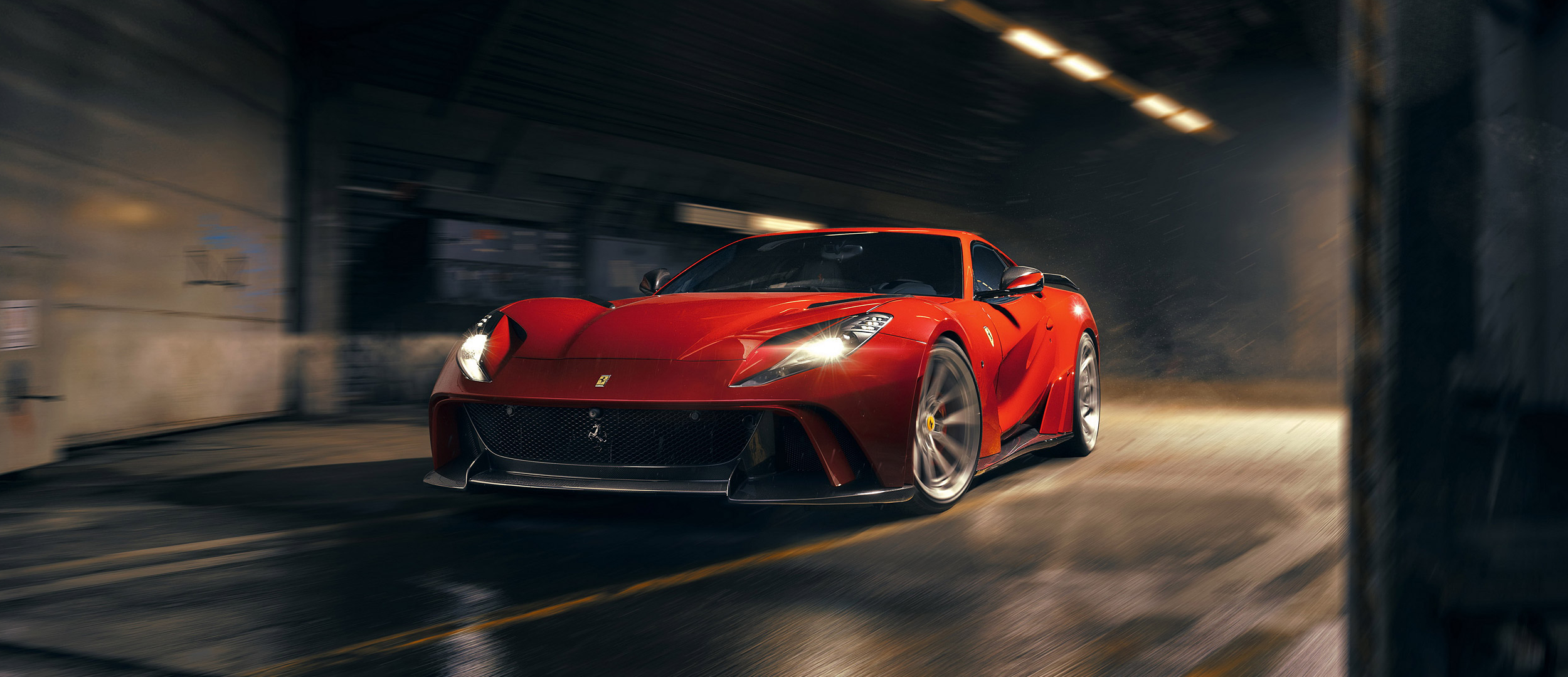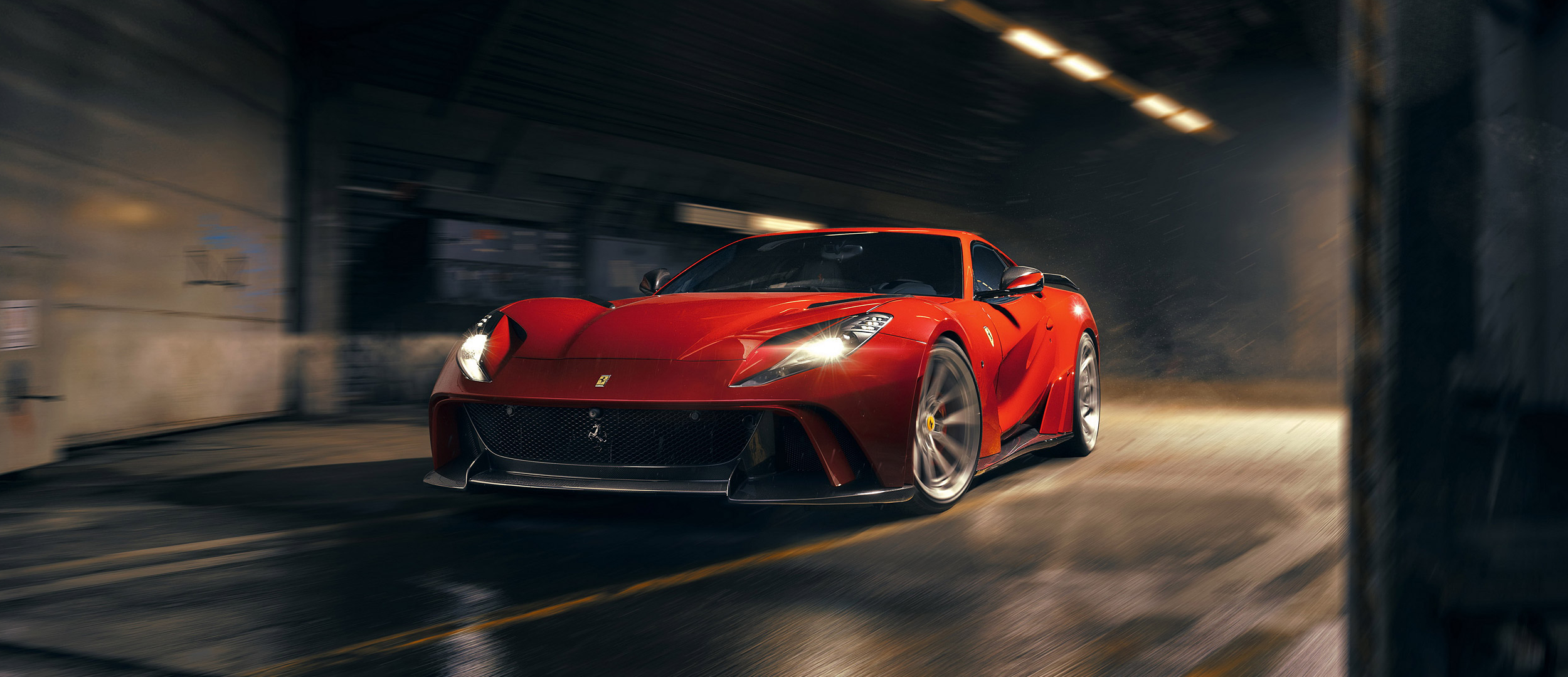 Dita Racing started distributing Novitec in year 2020. Novitec, located in Stetten, Bavaria, Germany, is a tuner that specializes in modifications high end automotive marques such as Ferrari, Lamborghini, McLaren, Maserati, Rolls Royce and Tesla. Novitec parts covers in general aerodynamic carbon parts, performance exhaust systems, wheels, suspension and engine tuning. Novitec modifications are generally focused on performance oriented parts that improve the way the automotives brake, handle and accelerate. However, with the creation of N-LARGO label, Novitec brand has exploded worldwide as a maker of amazing widebody versions for the world's most exclusive sports cars.
The latest oeuvre of the German refinement specialist is a drop-top twelve-cylinder fireball in a class of its own based on the Ferrari 812 GTS, which the company builds in a limited edition of just 18 cars. The thrilling NOVITEC N-LARGO carbon designer outfit makes the two-seater 211 centimeters wide. The aerodynamics were trimmed for maximum efficiency in the wind tunnel. Under the wider front and rear fenders is space for extra-wide NOVITEC NF 10 NL hi-tech forged rims with diameters of 21 and 22 inches on the front and rear axle. They carry high-performance tires up to size 335/25 ZR 22 at the rear. However, NOVITEC not only confers the status of eye-catcher on the N-LARGO, it also turns it into one of the world's fastest drop-top sports cars. The sprint to 100 km/h takes a mere 2.8 seconds on the way to a top speed of 345 km/h. Further options are a sports suspension with front-lift system and extravagant interior refinement of the highest quality.
Novitec also provides exotic and amazing performance exhaust systems. Novitec's exhaust system materials are made from either stainless steel or Inconel, the same material used in F1 Race. New technologies such as SWITCHTRONIC and TECHTRONIC are only available in Novitec. SWITCTRONIC is used for exhaust systems with flap-regulation to open and close the flaps from the cockpit by Radio. TECHTRONIC is used with NOVITEC sport metal catalysts or NOVITEC cat replacement pipes to avoid error indications from the catalysts rendering your cars free from check engine light warnings popping in your dashboard. Ferrari and Lamborghini connoisseurs view Novitec as the pinnacle brand for their automotive especially the N-LARGO label. No other brands make such beautiful carbon body kits like Novitec. At Dita Racing, we brought in Novitec to Malaysia as the epitome of perfect craftsmanship, showing how an aftermarket brand can elevate the design of already famous car marques to an even higher level. Contact us for Novitec automotive parts that we have in stock in Malaysia right now! For more information, do visit Novitec's official website.