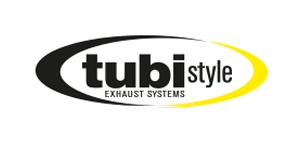 TUBI STYLE EXHAUST SYSTEM
Dita Racing acquired the official sole distributorship of Tubi Style in Malaysia in 2019. We are excited to bring a future-forward approach to the Made in Italy quality workmanship ethos by Tubi Style. Tubi Style components (manifolds, mufflers, catalytic converters, tailpipes and all other tubing) are made exclusively in Italy in the Maranello factory. Tubi Style's founder, Fausto Lettieri still personally makes the first prototypes of each new product – bringing invaluable experience and meticulousness to both that stage and the supervision of every other phase of the machining, design and making of the final product. The most meticulous skill and attention to detail is essential through the entire production process but particularly in the final stages. These incredibly high standards are flawlessly maintained by the welders who have become something of a symbol of the Italian excellence that has always been a Tubi Style signature and which has made Italian workmanship famous the world over.
Tubi Style is constantly researching and developing the very best technical solutions, always and ever with an eye to the future of innovation: the technical office is staffed by a team of highly qualified experts and works hand-in-glove with the leading car marques thanks to their superb development and analytical capabilities. Their technological skills and the tools we use in the course of their work (3D modelling and CFD simulations, for instance) allow them to plan even the tiniest details of each individual design so there will be no surprises. This means Tubi Style knows immediately how the catalytic converter will behave. The converters themselves are selected after a series of tests on different prototypes that verify performance, Tubi sound quality, reliability and functionality of each one. This is a streamlined, efficient approach that help Tubi Style constantly push the boundaries as they hone the end-product.
If you are a proud supporter of Made-In-Italy parts for your Italian marques, then TUBI is the ultimate choice for your ride. Dita Racing wants car owners in Malaysia to experience Made In Italy, Tubi Style exhaust systems. Contact us for Made in Italy, Tubi Style Performance Car Exhausts that we have in stock in Malaysia right now!
For more information, do visit Tubi Style's official website to see its range of car exhaust systems.